Responsive Designs
We build custom responsive (a.k.a. mobile friendly) Websites. Responsive Websites adjust their layouts on the fly depending on the viewport (i.e. pixel dimensions) size of requesting device. This provides an optimum experience for the end users of mobile, tablet, and desktop devices, ensuring that they enjoy their visit to your site. What this mean for you, is that you can more easily get your message across resulting in a higher conversion rate. What's more, Riology does not use pre-made templates; we build custom Websites with a unique design taylored to your business. Yes, they are more challenging to build, but our clients end up with unique design that better represents their individuality. Call today, and have our degreed professionals build a uniquely effective Website that can help you grow your business.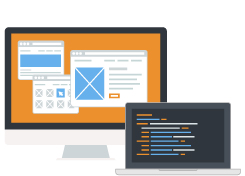 HTML 5 and CSS3
Getting prominently listed on Google, Yahoo, Bing and other major search engines is, in large part, due to a professional Website using standards compliant code and programming practices. This requires that your Website author and developer intimately understand good HTML 5, CSS3, JavaScript and other Web technologies and proper coding practices. For that reason, our development team members have college degrees in the field of Web and Graphics design with over a decade of experience. What does this mean for you? It means that your Website is built professionally, has a longer life expectancy, and that it's scalable and ready to grow with you and your business. Why not partner with Riology Web Design, a company with the right experience and developing and hosting Online Business Websites at the cutting edge of the Web design industry.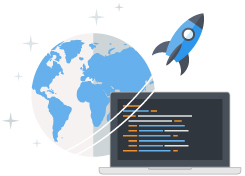 Cutting Edge Hosting
Riology's Hosting platform is on one of the most sophisticated, advanced, and secure hosting infrastructures in the world. What's more, we give you 24 hour access to the Admin Console of your Website. Allowing you to easily make changes anytime you want 24 hours a day. Your Website's backend is easy to use, and we provide a library of training videos to make it even easier. What's more your Website comes with comprehesive analytics package that tracks the critical activities on your site. We can build custom Web applications utilizing database backends if need be. With a Website up time of 99.96%, you can rest assured that your Website is working tirelessly for you.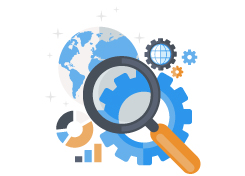 SEO and SEM
Search Engine Optimization (SEO) is the process of creating the content, keywords, and relationships with the major Search Engines to list your site as a relavent result to an end user's search request. This is an essential part of a successful online strategy. Let Riology Web Design get your site in front of the customer's looking for your product or service.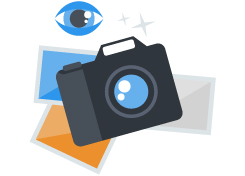 Photography
Since the time we created our first Website, we knew that photography played a major role in Website design. A picture truly paints a thousand words, and professional photography can take your message a step further. For that reason, we offer professional photography services to our clients. We offer portrait, headshot, product shot, architectural, and aerial photography. We even offer specialty 360 degree virtual tours. Each category of photography works hand in hand with great Website designs. To ensure the highest quality results, we use professional Full Frame Canon cameras and L-series lenses along with multiple off camera flashes and studio lighting. Call us today and let us discuss your photography needs.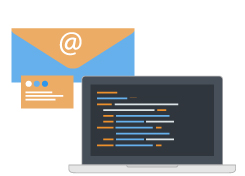 Professional Email
We use the latest Email hosting and development technologies. Our Mail Servers use the latest in security protection. You can configure your Email with high bit encryption. We support IMAP, POP3 configurations. This allows you to configure your favorite Email Client (i.e. Outlook, Thunderbird, etc..) In fact, we offer secure Webmail Access. Our mail servers are one of the most reliable systems available. We know that you need to count on your Email and that's why we deliver a reliable service that is second to none.